Cycling
Discover this car-free island. On foot, by bicycle or just lazily in a covered wagon with horses. The island has over 30 km of cycle tracks. Enjoy endless walks along salt marshes and rifts, through dark forests and fragrant dune valleys. Wadden that have run dry, wide, quiet beaches, flowery dunes and outstretched woods. You come to Schiermonnikoog for peace and quiet in pure nature. Here the elements still have the landscape in its stranglehold. The island has crept twenty kilometers eastward since the Middle Ages because of the ocean currents, prevailing winds, tides, and 'walking' dunes. This is one of our most dynamic nature areas. An untamed wilderness, where the nights are still dark.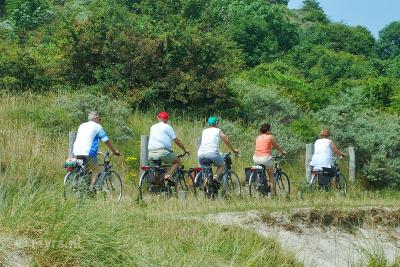 Many bicycle paths and coastal roads
Schiermonnikoog is for the most holiday guests sun, sea and beach. But there is a lot more have to offer, a lot more, many pleasant kilometres more.
The many cycle-tracks and the rural roads offer you a varied view that is uncommon in the Netherlands. The coastal-tracks through the dunes, the peaceful country roads through the countryside, the characteristic peaceful villages and the long extensive cycle-tracks. A safe and ideal environment to enjoy, by yourself or with the whole family. In short; There is a lot to discover in and around by bicycle.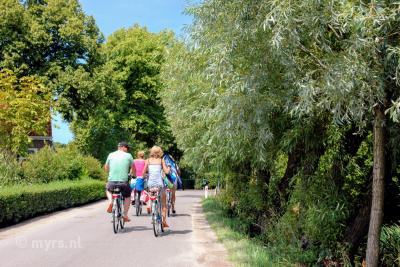 Bike Rental
Do you want to make a cycling-tour during your holiday or do you want to have a bicycle at your holiday residence? Than you can go to many places for a good rental bike. For bike rentals on Schiermonnikoog, we recommend the following companies: