Sailing on the Wadden Sea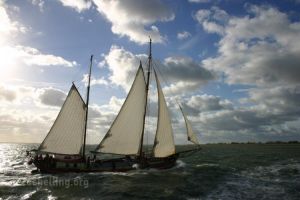 Holland Sail offers multi-day sailing trips on the IJsselmeer and the Wadden Sea. This is especially for groups of 12-48 people on board ships of the oldest historical sailing fleet in the world. The fleet consists of no less than 29 ships. Holland Sail's ships have an open and relaxed atmosphere. Holland Sail's strength lies in the ...
Swimming Pool de Dúnatter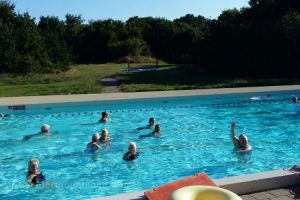 Zwembad de Dúnatter is een openluchtzwembad, gelegen aan het duinpad. U bent van harte welkom om een lekkere duik te nemen, te genieten van de zon en van de prachtige omgeving. Het zwembad is helemaal vernieuwd en beschikt over 3 bassins met verschillende diepten. Voor de kleintjes is er een luchtkussen en is er altijd plek op de ligweide, midden tussen de duinen. In de ...
Wadlopen
What is a nicer way to enjoy the nature in the Wadden-region than by mudhiking? Strolling through the mud on a way to an island... It's dangerous to go on a mudhiking tour without a guide. There are 6 organizations that have mudhiking tours. They offer all kinds of tours on/over the Wadden Sea. These tours vary in length, time and heaviness. We wish you lots of fun on ...
Kitesurfschool Antix
Badweg 62 (paal 3)
mob. +31 657 333 735
web.
Website
Rijwielverhuur Veerdam
Veerweg 6
tel. +31 519 531 636
web.
Website
Rijwielverhuur Soepboer
Paaslandweg 1
tel. +31 519 531 636
web.
Website
Ruitervereniging Schiermonnikoog
Stal Florida
Reddingsweg 38
tel. +31 641 918 702
web.
Website
Rijwielverhuur Schierfiets
Noorderstreek 32
tel. +31 519 531 700
web.
Website
KiteMobile
Strand Paal 3
tel. +31 651 814 918