Informatiecentrum het Baken - Nature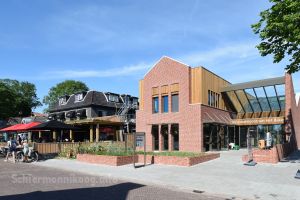 In the Visitors Center of Schiermonnikoog, one can learn all kinds of things concerning nature in and around the island of Schiermonnikoog. There is a permanent exposition, which gives an overview of the eight kinds of landscapes found on the island and especially the plants and animals in these landscapes. Conservation and management of the nature areas is also handled. In addition, there are temporary expositions on varying subjects. A new visitors center will be built in 2009.
Furthermore Informatiecentrum het Baken is near the following sights: Lighthouse Zuidertoren Schiermonnikoog (±500 m), Swimming Pool de Dúnatter (±650 m), Marina Schiermonnikoog (±1,0 km), Lighthouse Noordertoren Schiermonnikoog (±1,4 km) & Wasserman Bunker (±1,7 km).
For information:
Informatiecentrum het Baken
Reeweg 9, Schiermonnikoog
tel. +31 519 531 233
Location